For any relationship to be successful, it needs a strong foundation. This foundation is aided by having shared interests/ hobbies. Common view on which is right, exciting, good or wrong, boring and bad is a beam that lights up the way for your couple to progress individually and together.
For example, a love for anime is perfect for a couple dreaming for an extra passion and excitement. You can't force this if you don't like watching Japanese animation; if you're lucky enough to love it, then you need to find a partner who does.
Does a Shared Interest in Anime Count?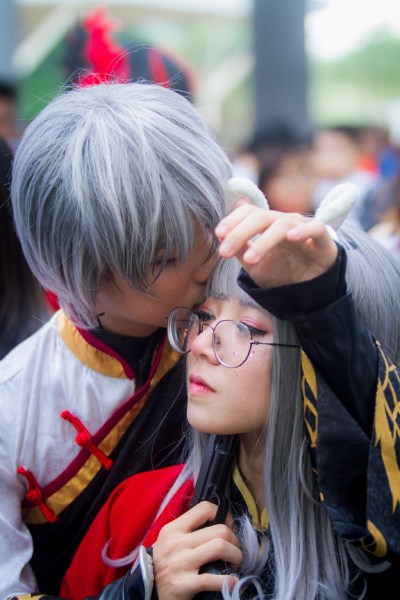 Absolutely! You're guaranteed a higher success rate if you find a partner with a shared passion for anime. A lot of emotion and passion are explored in anime and those who watch it, bring this into their love life. You may both like the same shows. However, you'll probably get introduced to some new shows.
Nothing beats the satisfaction from exploring titles you love with a partner. Utilize these shared emotions and see how much deeper the connection can be. There are some great ways that you can make this a strong tradition in the relationship. Why not go around theirs every Friday after the working week and watch a show together or find a new one?
How to Meet People with Similar Interests?
Having hobbies/ interests makes it ten times easier to find singles right for you. Go to clubs, society meetings, or apart of forums online and discover an opportunity to meet similar people. Online dating is where people turn to find a partner with shared values/ interests. It's easier to be fussy online, and you can get a better picture of what's available to you nearby. Finding a site that caters to your passion works even better for finding your perfect match. Think about what hobby/ passion you want to find a partner in and see what dating websites are available to you.
How to find things in common?
It isn't the end of the world if you don't have loads of everyday things with your partner. They may love sports, and you may be a book worm. However, it's these differences that can make stronger bonds. You appreciate what your partner brings to the table and the different perspectives they have on life. Having differences contributes to a healthy relationship; you need that time apart to appreciate your time together. Dating someone with different will open up your world. You will ideas and emotions that you never experienced!
What is Vital to have in Common in a Relationship?
While you don't have to share all your hobbies with your partner, there are crucial ideas ensuring the longevity of your relationship.
Your core values need to match. Values on life, religion, politics, etc. can be polarizing. Yet the view on life together and partner's roles in a relationship should coexist.
Share an understanding of compromise. Make sure you know what compromise means to you and check that your partner has the same.
Same views on loyalty. What some view as cheating, others see as innocent flirting. Ensure you and your partner stand together and firm on this issue.
Having the same love language could save some heartache. There's a lot of research that's gone into love languages, and you can find out about that online. If you share a love language with a partner, it could make your life easier and save miscommunication in the long run.
The same idea of what quality time looks like. How to spend your date and which establishment to visit next, what to watch, and which meal to have? Be on the same page, and it'll all work out.
What is the importance of having things in common with your partner, like love for anime? Having shared interests with your partner not only aids your couple. This quality time will strengthen your bond and allow you to experience more through compromise and experimentation. However, some differences are vital in the relationship. You need to feel more like a team than the same person and retaining your independence is critical! You both need to be willing to try new things. Whether you have lots in common or you seem to be complete opposites. Open yourself and discover where love life leads.