Pros
3 Day trial is available to sample the service.
Active members base.
A safe mode is available to restrict who can contact you.
All photos uploaded are checked by the customer support team.
Cons
More features for men than women.
Overview
Quickflirt.com is a great affordable online dating service that simplifies meeting your "special someone" who loves anime as much as you do. Sign-up is simple, and there are loads of members online 24/7. The website is a legitimate, safe way to find love, so don't delay: sign up today!
Sign-Up
Some services make it overly complicated to sign up. Thankfully QuickFlirt is not one of those sites. All I had to do is fill in some basic information that is ready to fill out when I loaded the website for the first time, and that's how you'll see it: this simple form starts by asking you who you are & what you are looking for.
Are you a man seeking a woman? Man seeking a man? Woman seeking a man? Or a woman seeking a woman? After you fill this in you, have to provide your age, email address (QuickFlirt can tell if you enter an invalid email), & then pick out a password. You'll want something unique to this website, so it's good to write your password down, so you don't forget it.
The website will select your zip code based on your IP address, so after you fill in the previous information, simply click "Join Now."
After you create your account, QuickFlirt will send you a confirmation email, which will provide you with a 4-number activation code for your login. If you don't see an email within a few minutes, check your spam (it might be in there.)
After confirming your profile, you can log in to the website for the first time. Simply fill in a few details like ethnicity, body type, hair color, and post your very first status. Congratulations! You are well on your way to connecting & flirting with local singles who share your love for Japanise culture & animation. Welcome to Quickflirt.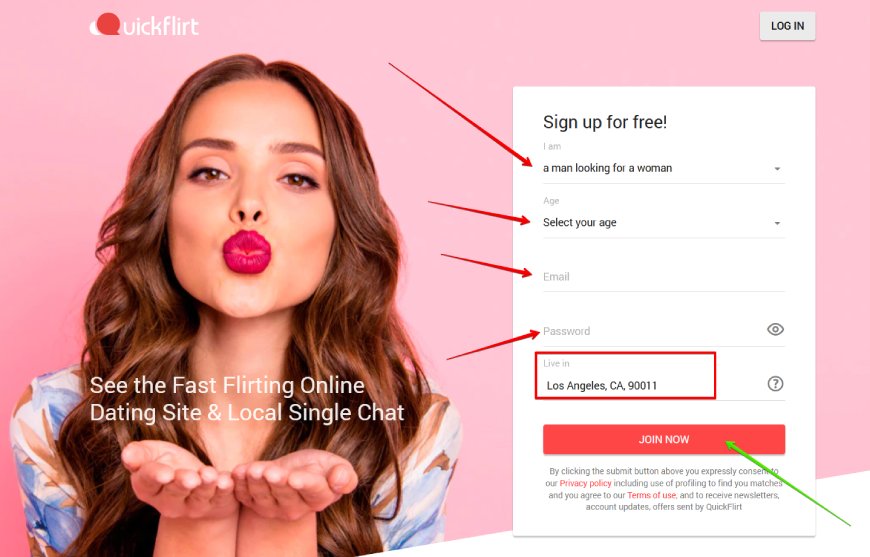 Members & Profiles
This dating site makes it easy to find & connect with other members with similar interests, like anime or manga! I saw many dating sites with similar functionality, but Quickflirt manages to separate itself from the competition by providing superior search options.
This makes it easy to connect with potential matches, so you don't have to waste time scrolling through profiles. The top of the main page has a search option, where you can select what you are looking for in a date. You can choose to only show users with a picture or a video, as well as search by age and location, but these are just the basic functions.
Quickflirt takes it one step further by providing these search filters:
Orientation
Ethnicity
Body Type
Hair Color
Eye Color
Piercings
Tattoos
Each profile shows a profile picture, the user name, age, distance from you, and the number of photos that the member has uploaded. There are two icons, a chat bubble, and a heart symbol, which allow you to start a conversation or "like" that user.
When you open a chat, QuickFlirt provides tips such as "ask her what she's into" or "share something about yourself" to get the conversation started – useful if you have a hard time figuring out what to say first. Since you're probably looking for someone who shares your passion for anime, that could be a great conversation starting point to consider!
Every dating site has its various features, but the part you really care about is the members. QuickFlirt delivers in this department as well, with the majority of profiles having photos.
Some even include videos as well, which is great because it makes it easier to get an idea of who you are checking out. This will make every search more productive because you have a place to start the conversation!
Speaking of messages, QuickFlirt has a unique feature called "FlirtCast", which makes it easy to send a pre-written flirty message to lots of members at once. If you don't like the written message, you can click the switch symbol to get a new message. Then, simply press "Send Now" to let people know you're online and available!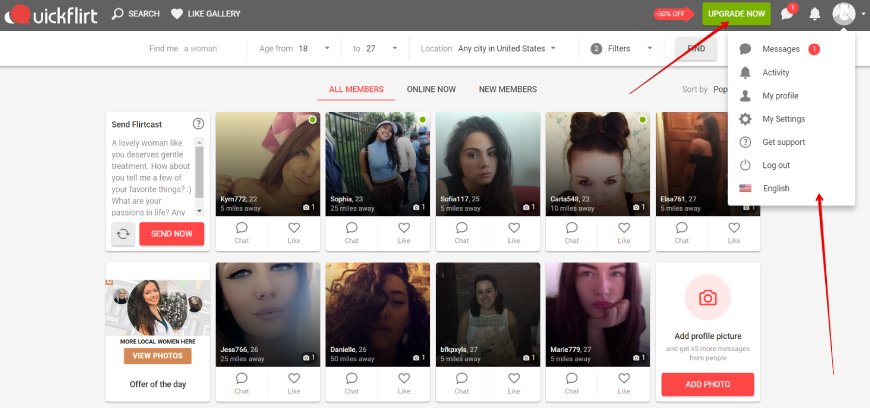 QuickFlirt.com & Safety
So we've established that QuickFlirt is easy to use, but is it safe? Surprisingly, QuickFlirt outperforms many other websites in this field by offering a 15-point guide to safe dating.
Located at the bottom of the page, this guide walks you through the ins and outs of online dating while providing you with tips to make sure your online experience is both fun & safe. These tips can be helpful in your search for love. Not many sites offer this level of assistance, so it's great to see a company that cares about the safety & experience of its users.
Although dating services are a great place to flirt, sometimes, you just need to block someone. This is a great way to give yourself security from creeps & scam artists, so I was happy that this option was included as one of the standard features.
Is QuickFlirt.com Legit?
Not only is it legit, but QuickFlirt is also fast. On the first day of having my account, I received a bunch of messages from other members. These were ACTUAL members, not chatbots, which is an extremely hard thing to find these days because many poorly-made sites rely on bots to boost their ratings.
Thankfully, this was not the case. These profiles all had pictures, & it was easy to start exchanging flirtatious messages right away. On top of that, it was easy to search through members as well, so I'm definitely going to use this in my dating life!
Costs & Prices
Although you can use the free version of the site, your experience will be so much better if you sign up for the premium dating service. QuickFlirt has decent prices compared to other sites, so it's definitely worth the investment if you're serious about dating, or even if you're just flirting! Check out the pricing below:
99¢ per day
$6.01 per week
$23.15 per month
$38.95 for three months (12.98 per month)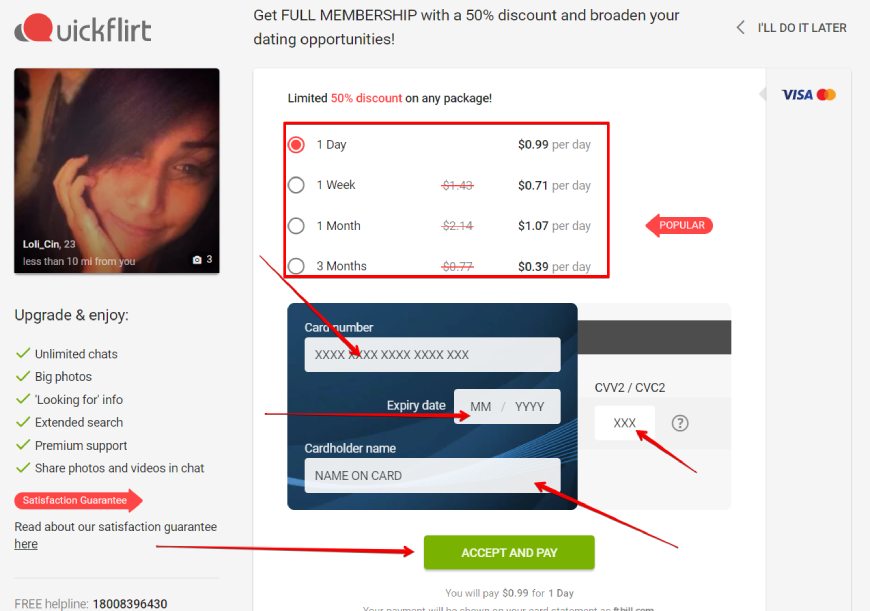 Conclusion
If you're looking for something that's easy to use, connects you with real people, & has reasonable pricing, then QuickFlirt.com is a great dating service for you. While other sites may lead you astray, this website will not.
Providing all the standard features as well as some unique to the service, QuickFlirt stands out from the other dating sites. The wide variety of accounts & profiles means you can always find someone to flirt with, no matter the time of day. Sign up right now & stop spending your nights alone. You deserve a "special someone," so find them now with Quickflirt!