Pros
You get access to live-chat
g33kdating has 6 years of experience
Amazing website design
Report and block profiles
Profiles are private
Cons
No ID verification
You cannot go anonymous
Few fake profiles
It is slightly expensive
Overview
The service offers one of the best anime dating apps. There are about 46,000 active members, with 65% men and 35% women on g33kdating. The g33kdating dating platform is specifically made for geeks and nerds. You can find people who have special hobbies like Comic-lovers, Cosplayers, Otakus, and others on this website. When you have such particular interests, it becomes difficult to find that kind of passion with people who do not have such hobbies.
The anime dating app started 6 years ago as it was founded in 2015 in Berlin, Germany. It was started by someone who believes you will find love by matching similar interests, especially when it comes to gamers, Anime-lovers, and Manga-fans. You can register on this dating platform for free. If you are a DC or Marvel fan, come and find a crazy person just like yourself. This g33kdating review will help you to decide.
Sign-Up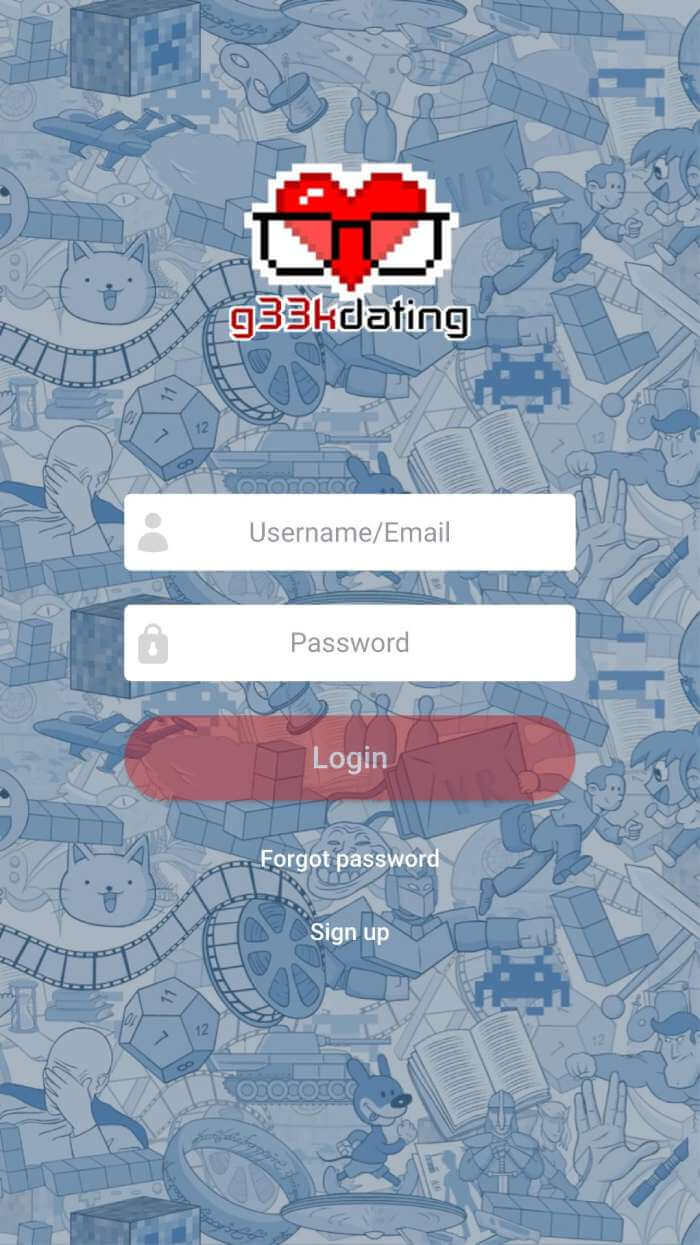 The registration process is quite simple, and you don't have to pay a dime for it. As you open the page, unlike any other dating platform that welcomes you with pictures of women, g33kdating shows their users in small icons, some reviews, and a short text regarding what their dating website is about.
To sign up, you have to click on the "sign up" button on the top right corner and fill up a few details. They include some basic details like a username and password to enter the website. Also, you should add your email, gender, and the gender you are interested in dating. There is no gender or sexual orientation restriction. Whether straight or gay, young or old, everyone is welcome when you are a geek.
Members & Profiles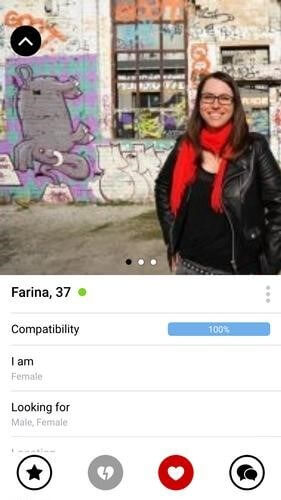 Whether you are a video game player or a board game player, once you have a certain type of geeky obsession, g33kdating will help you find a compatible partner. This is the perfect platform for cosplayers, anime fans, gamers, and superhero fantasizers. The profile gives you a good amount of information.
They include your pictures and description of what you like and what you don't. You can also write if you want a partner with a certain fantasy. The website also asks for some intimate details, but they are not necessary. The website has a geek-match algorithm to provide the perfect partners. But for the algorithm logic to work, your description has to be honest.
g33kdating & Safety
Security is the top priority for g33kdating. They have email verification and are clear about their password policies to strengthen it and decrease the chances people can hack it. They don't have ID verification yet, and that is why there are a few fake profiles. It is possible to report and block them immediately.
Also, g33kdating has an SSL encryption certificate. A good thing about g33kdating is that when you pay for a certain amount of time, your website reverts to the non-premium version after that period ends. That means they don't automatically use the card or payment details to renew it automatically. With a few more verification and authentication steps, this website can do better.
Is g33kdating Legit?
Yes, this website is handcrafted by the Germans in Berlin. Since it became popular in the whole country, they decided to spread to other countries. We have gone through 3rd party websites that have checked their servers and found no issues or scams. It seems like the website is safely resourced and well-managed.
They constantly update their website, which helps to strengthen the privacy controls. They developed an app that is well-optimized for iOS and Android and runs well on all devices. They have worked hard to debug the site. Their software engineers always take the suggestions and work on them.
Costs and Prices
There is a standard version of g33kdating that lets you register, fill up a profile and look through other website members. Also, you can read blogs and articles about the latest in the world of games and comic books.
To be able to connect with others, you have to go for a subscription plan. For this g33kdating app review, we tried the 1-month membership and found amazing matching services and Warp speed match that helps you to know who is available around you. Following are the options of subscriptions:
1 month (11.49USD) — you pay a total of 11.49 USD, and your membership stays for a month. If you decide to renew, you can do it after 30 days. Otherwise, it goes back to the standard site.
3 months (9 USD per month) — you pay a total of 27.06 USD, and you get the membership for 3 months.
6 months (15 USD per month) — you pay a total of 91.16 USD, and you can enjoy the impeccable services for 6 months.
Conclusion
We want to end the g33kdating app review by saying that g33kdating has an amazing and unique idea of dating. It is majorly popular in Berlin, and that took almost 5 years. They are slowly spreading their wings into a different world. But a common thing between their website and their target audience is the love of cosplay or anime.
That is something worldwide, and this website lets you use that geekiness. The design is good. It feels slightly crowded at first, but it all falls in place as it matches their theme of video games. They are not trying to become popular by showing many profiles; rather they want to use that passion inside you to escape the single-player mode.
More dating site reviews at Animedatings.com