Pros
I loved the simple layout of this site.
I didn't get bombarded with emails asking me to upgrade to a premium membership.
I could choose when to make my profile visible and when to log in and see who liked me.
I could "message" other users without typing by Liking them in the Like Gallery.
It was easy to limit my search based on user demographics, such as miles from my home.
Member photos load easily in a simple layout, whether you are using a mobile phone or laptop device.
It's easy to upload more photos to your profile as long as they get approved by the site admin.
Cons
I did not upgrade to receive extra exposure and to send more free Flirtcasts.
The site loads a little slow on my wi-fi hotspot.
I don't know how to ask questions about my account, get support without the chatbot, or call the service.
Some members did not respond to my chat messages. However, I couldn't tell if they got the message because I did not purchase the read receipt notifications option.
I wish there were more people in my target age range within close proximity.
Overview
If you are looking for casual or serious dating, then consider joining TenderMeets.com. You can start trying the site's features without making a payment or providing anything but your personal email address. This dating application works on any web browser. It took me less than two minutes to join and start messaging other users.
Sign-Up
In just a few steps, I created a username and password and joined TenderMeets. I went to my email and confirmed my registration. I returned to the site and began to check out users nearby using the Like Gallery.
I couldn't like a person using the Heart icon until I uploaded a picture of myself, and it was approved by the site administrator. All the messages you receive from the site are based on a chatbot, not a human being, but an app programmed to provide prepared responses to your needs as a dating website user.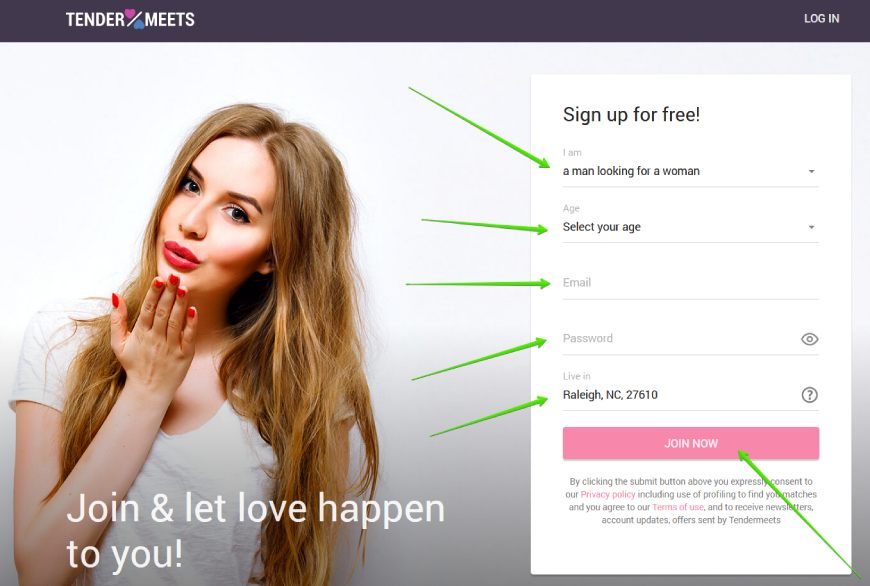 Members & Profiles
I love the fact that I could use preferences such as a member's distance, age, have photos posted, and is online/offline to sort users in my search. As a woman seeking a man, I saw a range of members of different ages and levels of attractiveness.
As with all sites, some users seem to be logged in 24-7, which was indicated by a Green circle feature, and other users logged in from time to time to check their messages and chat with other members on the site. I did recognize a couple of users I had met through another site.
TenderMeets.com Safety
In my Tendermeets review, I want to be clear that all messages I received here from other members were acceptable. Members are encouraged to read the site's safe dating tips, to have their photos reviewed by admin, and choose whether to use Incognito, a mode that lets you review other user profiles without being detected. Also, choose when your picture is available in search.
As you sign up for each dating site like TenderMeets.com, you will assume some risk because you're putting your photo and personal details on public display. In general, I felt my information was safe on TenderMeets. In addition to the chatbot, TM has a clear privacy policy and a toll-free number for user support.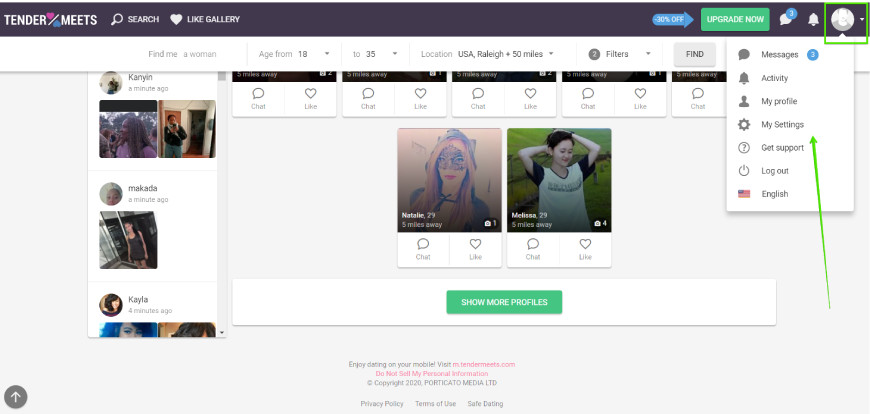 Is TenderMeets Legit?
After signing up for TenderMeets, I instantly recognized a couple of users I'd met through other dating apps like Match and POF. One user, I met a few years ago in real life and decided not to date due to compatibility issues.
However, he lived close to me within the same city and fell within the preferred age range and marital status. I was reassured to learn from messaging him recently on another app that he still uses dating sites like this to make new friends and hopefully find a long-term relationship.
Costs & Prices
It was free to create login credentials and explore this sleekly designed site, which is a huge plus! I did not have to provide evidence of my identity or location. I love how easily you can apply for membership, and once you share a personal photo, you can message other members and see who takes the time to view your profile.
There were few prompts for me to purchase a paid subscription or additional features. Other sites try to get you to invest in Dating coaching and Dating Profile writing. For a small fee, I could become a "Premium Dater" and use Incognito mode, rank higher in search, get read notifications for emails sent, and enjoy free use of the mobile apps for Android and iPhone.
This site has a localized feel. You may click on offers to explore other dating services offered by this company's partners, but that's totally up to you!
Anyway, below I have described the prices for the paid subscription:
1 Month membership – 34.99 USD / Month
3 Months membership – 59.97 USD (19.99 USD / Month)
6 Months membership – 95.94 USD (15.99 USD / Month)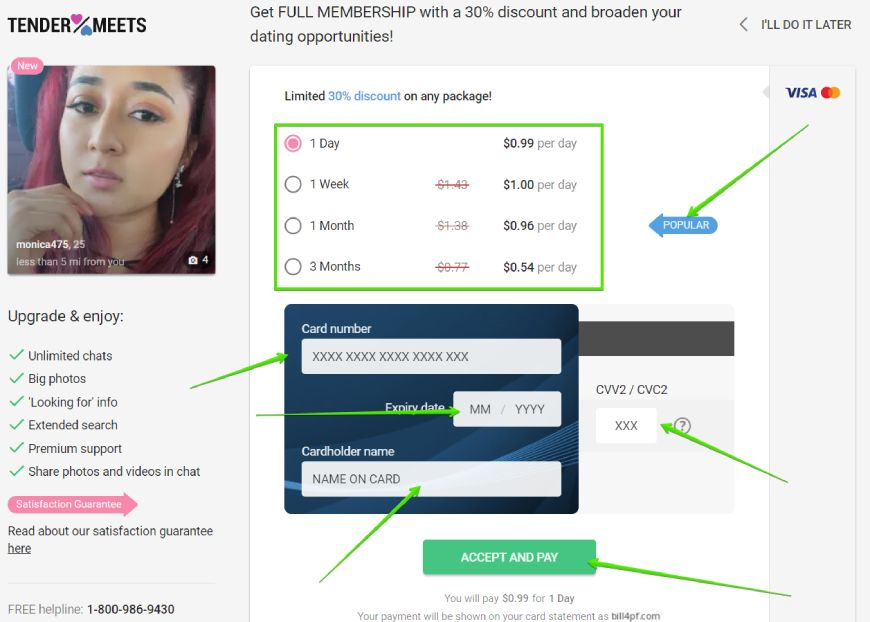 Conclusion
As you read other dating platform reviews, remember finding true love online is not easy. If you are into anime or otaku (i.e., you're spending a lot of time using your computer) and looking for romantic relationships, check out this matchmaking service.
It's fun to match with like-minded people and realize as you suspected they are located in other parts of the world and share your geeky interests. There are so many apps where you can talk to a cool member, but they don't make you feel included in their community. If you spend any time on sites, you start to recognize the same people.
You wonder why they never find a relationship. Are they serial daters? I was thrilled to learn TenderMeets has new faces, and I could choose from members living within 5 miles of my home. After messaging users, it's easy to see what we have in common before deciding to have a date. Authentic romances begin here platform daily! It's all about being patient until you meet the right match!
You can find more review sites, their useful features and cool insights at Animedatings.com