Relationships often described as "no strings attached," NSA in short, are all the buzz now, but some shy readers might wonder what it stands for, exactly. The term is fairly self-explanatory. Men and women looking for relationships in the XXI century are often in search of sexual encounters and not a full-time partner. Most millennials now opt for something NSA since it doesn't take one's energy to maintain.
But one-night-fun isn't just limited to single men and women. Those in relationships or married indulge in relationships like that too, since they want to have fun but don't want their partners to find out. Married men and women who indulge in NSA relationships are also called "MBAs," short for married but available.
No strings attached relationships aren't just a hookup between two strangers. Some can sign-up to be in an FWB NSA relationship; you might wonder what FWB NSA meaning is? It's short for friends with benefits. Such relationships can be between two friends only looking to screw around, nothing serious, except a friendly night together now and then.
Note that anyone in such an agreement isn't obligated to remain faithful to the person they have encountered for fun encounters. This relationship's nature is discussed beforehand to ensure partners don't treat each other as spouses, only as occasional lovers. To put it simply, NSA relationships can either be strictly polygamous or monogamous. You'll need to talk it out to know more.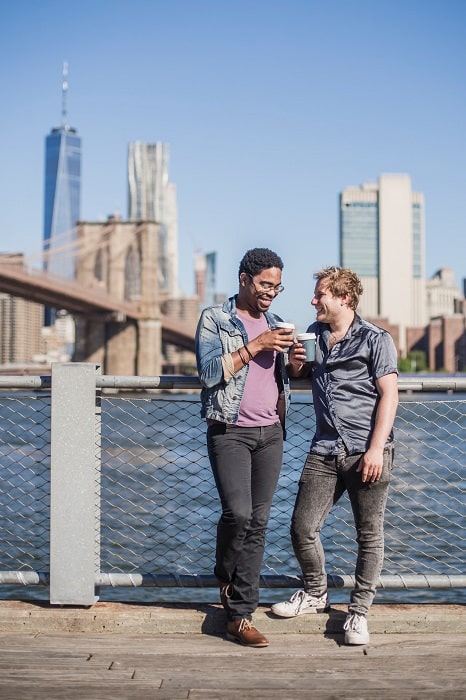 It might seem like a taboo to indulge in, but it's an easy fix for singles who don't want to become a part of the couple but want to have sex. Those guys and girls don't have the time to date and commit time and feelings, but have needs to be met.
Want to try NSA relationships? Or you're still wondering? Here's a list telling you reasons why you should try it:
No pressure
With NSA dating, there isn't any pressure to perform well in bed or out of bed to make your girlfriend, boyfriend, husband, or wife happy. It's for fun and games.
No feelings
You won't get your heart broken by a cheater or lover who you trust in a no strings attached relationship. Since it is a zero strings relationship, you won't even mind moving on once they've found a long term partner.
Practice sex
NSA relationships are a great way of practicing sex. If you feel like you suck at pleasing your partner, encounters without commitment can be an "undergraduate course" that you can graduate out of once you're confident in the skills you've acquired.
Explore your sexual fantasies
Every long-term partner isn't an explorer or keen on experiencing and trying out new and different kinks. This can be a bummer for many. Sometimes you might "suffer" from increased libido, and your partner might not be that interested in having a good time. In such cases, the NSA relationship dynamic makes an excellent alternative. You can try out any kinks with various people in such relationships and even get advice from experts in bed.
NSA relationships and polygamy
Easy encounters aren't always monogamous; hence your boyfriend or girlfriend can indulge in it along with you. There are several online dating websites out there that allow you to sign-up as a couple to spice up the bedroom life once in a while.
NSA relationships can be therapeutic
If you've recently gone through heartbreak or a divorce, NSA relationships can be weirdly therapeutic. More than often, the people you'll encounter will be happy to hear your sorrows. You won't have anything to lose pouring your heart out since there is close to zero chance of a second encounter.
NSA relationships with an FWB
The benefit of being in an FWB NSA relationship is that you'll get reliable advice if you suck in bed; you'll receive an unfiltered opinion letting you know that you suck, along with a few pointers on how to improve your pleasure-giving game. Simply put, you'll have a sex coach.
Now that you're ready to get your dose of fun, here's a list of online dating websites you can use for some hookup dating with carefree people who don't want to commit.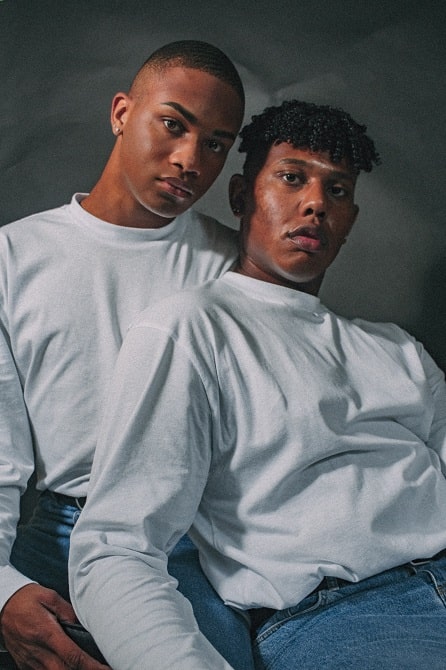 BeNaughty
Benaughty.com's name says it all; it's an online dating platform for single men and women of all ages looking to have a naughty time with no strings attached.
Flirt
Flirt.com is an online dating website with the highest female ratio present due to the free premium features that are only available for females to use, making Flirt.com a hot spot for lesbian NSA dating.
OneNightFriend
OneNightFriend.com, as the name suggests, is a fast forward way of meeting men and women, married or single, just for a single night's fun. Unlike NSA relationships that might have multiple encounters with the same person, a one-night-stand is an encounter that exclusively occurs once, just like the movie.