Gamer Girl Dating – What's It All About?
Gamer girls are unique, but you know that already. Unlike with other potential hookups, meeting a gamer girl in a bar is highly unlikely – you'll never recognize her from the side. Love for playing video games and living an online life keeps them hidden away, or so it seems. In reality, meeting women who enjoy gaming is an experience that requires the correct approach.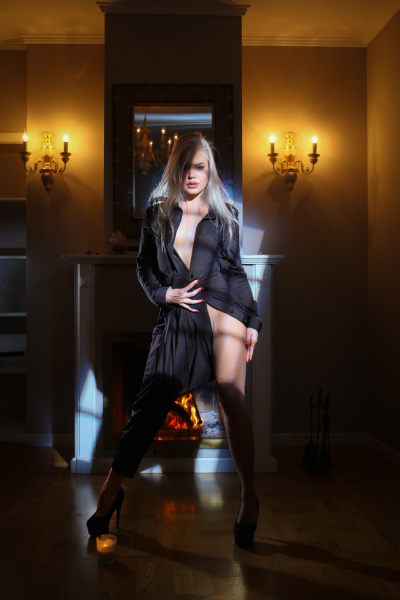 You might think that gamer girls are a myth, and that cutie you've met playing LoL is either a guy with a girly nickname or a Twitch streamer working on the potential audience. But that's not the truth.
Since you're looking for a girl whose number one hobby and passion is playing games, it's time to get creative. Many people believe that a gamer girl is not their cup of tea, but the reality is that there's plenty of gorgeous girls to meet. In the offline world, girls who love games are considered to be dark and different (like goths from the bygone era), but these stereotypes are incorrect. It's time to change your approach when meeting girls who love gaming. Expect something different, and you won't be disappointed.
How Do You Meet Gamer Girls?
Begin by looking online because you can be sure they're always connected. Taking the chance and bonding with the teammate can help, enabling you to have a conversation with them. Remember, their hobby is gaming, so they are used to challenges and do not surrender easily. So, have confidence when approaching them online.
Confidence is vital to show that you're into them regardless of their hobbies and are interested in a woman, not in a gamer. Whether you're yourself a gamer or not is irrelevant. What matters is connecting with them and putting them at ease. Show your real side, crack some jokes and ensure she understands that you're keen to meet her.
Whether it's meeting online by a video-call or in some café in the city, introduce yourself with humor, but don't trespass the cringe line. Never be cringy and clingy, that's a rule – behave like a normal human being, and you'll be fine. Introduce yourself by telling her your name (or a nickname if you're not keen on being serious), then indulge in a conversation.
It's probably you who'll be doing the speaking part, but pass the ball: ask her questions about games and delve into her hobby with focus and clarity. She's likely to be nervous but make the conversation laid back and easy-going. Provide her with an opportunity to discover more about you. Encourage her personality to shine through and connect with yours. Making better choices ensures she's at ease and relaxed. Meeting in real life might be unusual for her. However, meeting online is something she's familiar with, so we advise you to start with that.
Keep the conversation flowing and place a focus on them. You may dream about a gamer girl pickup, but the actual act requires an understanding of her mind. Consider holding back when asking about her. Don't go overboard and throw lots of questions her way. Encourage her to respond and fluidly lead the conversation into more romantic topics. Keep the flow natural and watch her body language or the tone of her voice if you're on Zoom.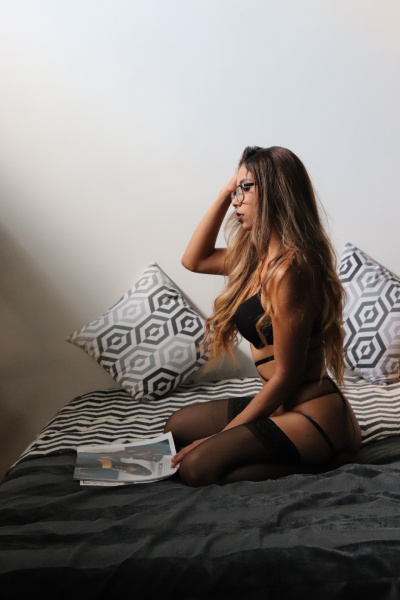 Wherever you're meeting, it's about making it work. The Internet is her environment because she feels comfortable here. Naturally, meeting online is probably the best option, ensuring she's feeling at ease. Face-to-face contact can feel awkward at first, but eventually, a walk through the park could become a reality.
Places To Meet Girls Who Love Gaming
Online gaming is a unique environment that brings people together. Gamer girls love the escapism that gaming offers them. They feel at ease and relaxed, while their confidence remains high. Thus, that's the best place to meet and recognize a gamer girl: join online groups to discover single girls and online events. Whether you're playing something like Destiny/WoW, or prefer a Call of Duty multiplayer, reaching out in her environment and knowing her social circle and a hobby inside out brings success with ease. Chatting while playing reaches into her mind, showing her you're a catch. Sharing a hobby helps, making connections simple and rewarding. Despite this, you'll discover real singles elsewhere if you venture out too.
Arcade bars provide an ideal place to meet a girl who love gaming. Arcades are common across cities around the world, bringing game lovers together with ease. The atmosphere is unique, while the experience of playing old-fashioned classics and modern blockbusters gives you a chance to meet beautiful women. Start a conversation, chat about games, and connect in the easiest way.
Gaming conventions are always a hit with girls. Book onto an event and get searching for single babes seeking romance. Gamer girls love conventions as it enables them to explore their hobby with ease. A simple wink or a smile can kick things off the right way. It's not all about cosplay, so don't worry about dressing up because many women are not looking for that.
Overall, gamer girls are guaranteed to spend time online, making it the perfect place to meet. Despite this, you've got plenty of places to meet in the real world!