Did he say yes to a first date? Get your best outfit ready and calm those nerves. But hold on – no idea where to go for a perfect first date? We've all been there. The excitement of a rendezvous is in its place, but when you don't know where to take your partner, the excitement can quickly become a nightmare.
It's exceptionally hard to find date spots for your gay lover where you both can enjoy your date to the maximum without getting awkward stares from passersby. To make things easier for you, we've compiled a list of the best date spots and ideas for guys.
Let's go to the beach
Going to the beach in summer is the best date option. Nobody's concerned with your sexual orientation; everyone's busy minding their own business. Go during the day and enjoy an iced drink while having a picnic. Or go out at night to have a stroll with the sand between your toes.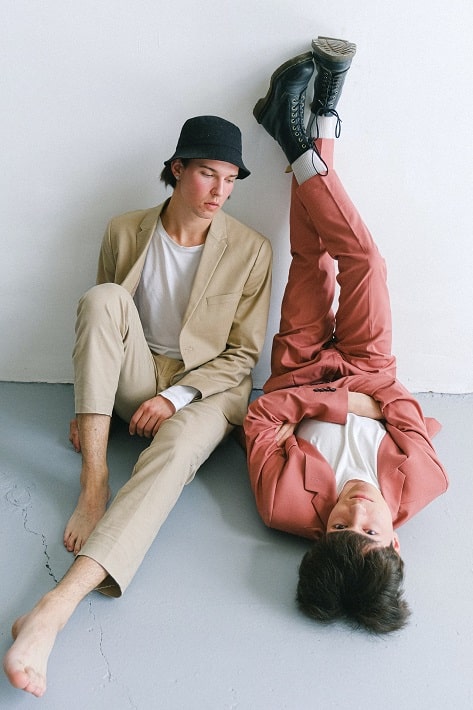 Amusement parks
When you want to amuse your date the first time you meet them, sometimes an amusement park is the perfect option. The name says it all. You'll always have something to do, a rollercoaster ride for the thrill, the haunted house for skin-ship that's natural, and finally the Ferris wheel for romance; but most importantly, food, lots and lots of food.
Wine tasting
Who doesn't love alcohol? A good and classy way of getting tipsy without hitting the bar or club is going on a wine tasting tour, perhaps even saving a bottle to commemorate the day until dinner time.
Dance classes
Cute things that gay couples do include going to dance classes; it's always a classic choice. You can't ever go wrong with dancing. You'll get your date's adrenaline pumping and later end the day by grabbing lunch or dinner.
Watch movies
If this isn't your first date, then the most convenient option you can avail of is watching a movie. You can either go to the cinema or stay at home and stream movies; there are plenty of cute gay movies you can watch now, thanks to the diversification in the industry.
Drag yourself to the drag show
Who doesn't love a good drag show? Drag shows always have something exciting to offer. Drag queens provide amazing entertainment and keep you engaged. If you're socially introverted, you can also opt to watch drag shows at home on TV.
Go to a concert, musical, or play
There are plenty of musical and concerts ongoing throughout all seasons, and winter, summer, autumn, and spring each offer something unique. You can opt for any of these activities considering your date loves crowded places and loves music or theatrical displays. Being socially distant and responsible is a great trait, too, so online is always an option as well.
Join a cooking class
Join cooking classes together. Cooking's a way of conveying love, your date and you can join classes to enhance your skills, learn to make new dishes and by the end of it surprise each other on date nights by cooking their favorite meals. You can see on TV or in movies that It is one of those cute things gay couples do, and for a reason!
Join parades
LGBTQ parades are a big buzz held annually. The parades support your community and are a fun getaway for one day where you can meet people like yourself, party all day, and enjoy moving around the city (makes an excellent day for physical activeness as well).
Play sports
Exercises like dancing are an excellent way to release your happy hormone and give your date an adrenaline rush, playing sports a fun activity. It's also great for your physical and mental well-being. Plus, you can cater to the competitive nature of your date by betting on something they want to get or promise to treat them to something they've wanted if they win.
Go on a road trip
Life is very fast-paced. In such times nothing beats going on a road trip with the addition of camping. Camping has its flare; you can cook nice meals, gaze at stars, and have some time for your date.
Go bowling
Bowling's a great first date option. It's different from the traditional dating options as it's interactive with a competitive twist. Bowling doesn't require pre-planning or extravagant skills. The fun lies in losing and being clumsy while trying out new techniques. One of the best date ideas for guys, no matter their age or sexual preference.