No one can deny the fact that anime has now made its way to the mainstream media. There was a negative connotation about anime in the West, but it seems that things are changing quickly. Of course, there is still a lingering stigma, as people think most of these anime shows have convoluted plots, overly sexualized characters, and "zany" humor. In reality, though, you need to do some research, and you can find quality shows not too complicated for regular people. You can spend time online to find out what is new and catchy, but some people decide to join anime dating sites to update their knowledge of anime shows and meet other like-minded people.
Here are 5 anime shows that a foreign audience is surely going to find very interesting and, often, addictive.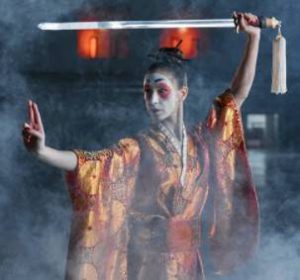 Mr. Osomatsu Is Always Sunny on Acid
When you begin watching anime shows, you soon realize that most of them focus on the similarly dressed – and somewhat quirky – people. But, a manga turned anime, Osomatsu-Kun, is surely going to impress you with its plot twists. It is all about a family of sextuplets and how they deal with their crazy town. It is old, but the theme never gets boring because it often feels transmitted from an alternate reality. Mr. Osomatsu, however, is an upgraded version presented in 2015 and is loved for sharing a different take on how six brothers live together.
Psycho-Pass
It is arguably among the best anime series of the last decade, with an interesting plot that revolves around a program called "the Sibyl System," serving as the country's judicial system. It scans people and quantitatively measures the likelihood of them committing a crime. If someone shows an aptitude, the Crime Investigation Department can arrest or exterminate them even if they have not done anything wrong yet. The main lead, a rookie CID inspector, Akane Tsunemori, takes the story ahead and works with her enforcer Shinya Kogami to uncover the secrets of the forces. Psycho-Pass is basically a thriller with lots of serial killing action and drama. It is quite interesting to see how the protagonists often deal with ethically compromising situations. If you happen to be a fan of True Detective, Criminal Minds, or Minority Report, you are going to love Psycho-Pass as well.
Black Lagoon
Packed with some serious action and morally dubious characters, Black Lagoon is nothing less than a classic Hong Kong or American action film. The main plot revolves around Rokuro Okajima, who is kidnapped by a hyper-aggressive woman named Revy, who works for the Lagoon Trading Company. The show depicts the journey of Rock and explains why and how he shifts his loyalties and chooses to become a member of the Lagoon Company. The writing feels very real, organic, and sharp, with multiple surprising plot twists and moments of introspection. You are surely going to develop a liking for this show if you have been a fan of The Sopranos or John Wick.
Monster
For the fans of Hannibal and Creepy Boys, Monster is going to prove an interesting anime show for sure. The protagonist, Dr. Kenzo Tenma, a Japanese surgeon currently residing in Germany, decides to take some action against the bias and politics of his hospital. He disregards his superiors and goes out of the way to save a young boy, who grows up to become an emotionless serial killer. Everything looks in place with this show, and it gets even better when you find it to work quite like NBC's Hannibal. Be sure to try it if you are looking for an excellent psychological thriller.
Kino's Journey – The Beautiful World
You cannot keep Kino's Journey out of the list of shows that an average Joe is going to love. It is more of an episodic adventure tale where Kino, our androgynous protagonist, explores an odd fantasy setting with a talking motorbike called Hermes. If you have always been a fan of wanderer's stories, you are going to find this show to be quite entertaining and satisfying. You will feel more like an anthropologist exploring ethical, cultural difficulties, and faraway lands with the main character, Kino. The more you watch it, the more addictive it becomes. Give it a shot!