Struggling to start a conversation is a problem we all know too well; it's universally the most challenging task to overcome and a craft only a few have mastered. Being awkward with starting a conversation won't score you a date nor increase your chances of finding love.
Since being a smooth talker is such a struggle, we've compiled a list of funny, cute, sexy, and flirtatious gay pick up lines you can use to grab some attention.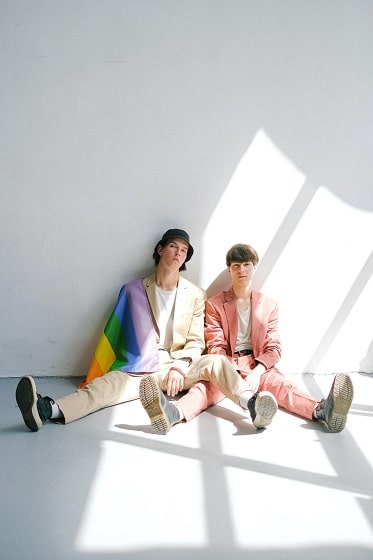 Category A: Funny
Humor is widely loved and the safest best approach to initiating a conversation. A funny pick up line will increase your chance of getting a reply and a date. Here are a few you can use;
Here I'm. What are your other two wishes?
Are you a bank loan? 'cause you have my interest.
I'm no photographer, but I can picture us together.
My love for you is like diarrhea. I can't hold it in.
Do I know you? 'Cause you look a lot like my next boyfriend.
I seem to have lost my phone number. Can I have yours?
Was your dad a boxer? 'cause damn, you're a knockout.
Was your father an alien? 'cause there's nothing else like you on Earth!
Category B: Flirtatious
Flirting by a one-liner is a great starting point of a dating game. It's a universal sign of saying, "Hey, you're sexy." good dirty pick up lines for guys will give you a chance for NSA fun. Here's a list of some best sexual pick up lines to use on your hot lover;
Do you like sales? 'cause clothing is 100% off at my place.
Kiss me if I'm wrong, but dinosaurs still exist.
Besides being sexy, what's your occupation?
You're hot; even my pants fell for you.
We're like cocoa and marshmallow; you're hot, and I want to be on top.
You look nice, but you'd look even better in my bed.
Nice package. Let me unwrap that for ya.
If I told you I work for UPS, would you let me handle your package?
I'm not into watching sunsets, but I'd love to see you go down.
Screw me if I'm wrong, but haven't we met before?
If you're going to regret this in the morning, we can sleep in until the afternoon.
I'm on top of things. Would you like to be one of them?
I wish you were a door, so I'd slam you all day long.
How do you like your sausage in the morning? Scrambled or blown?
I lost my virginity. Can I have yours?
You don't need keys to drive me crazy.
If it's true that we're what we eat, then I'd be you by morning.
Wanna play army? I'll lie down, and you can blow the hell outta me.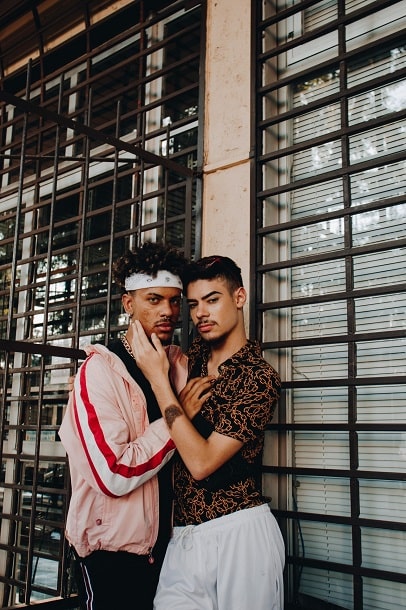 Category C: Cute
Who doesn't love pick up lines that make hearts flutter? Not every gay guy appreciates being called hot, sexy some want to feel butterflies. Here's a list that'll make any gay guy swoon.
There's only one thing I want to change about you, and that's your last name.
Did it hurt? When you fell from heaven?
I may not be a genie, but I can make your dreams come true.
They say Disneyland is the happiest place on Earth. No one has ever stood next to you.
Are you a magician? 'Cause whenever I look at you, everyone else disappears!
I must be in a museum, 'Cause you're truly a work of art.
I hope you know CPR, 'Cause you took my breath away!
Do you have a Band-Aid? 'Cause I scraped my knees falling for you.
I didn't know what I wanted in a man until I saw you.
If you're here, who's running heaven?
Category D: Cringe and Cheesy
Some pick up lines make skins crawl. Here's a list of pick up lines you could use if you like leaving impressions with a twist;
Do you believe in love at first sight—or should I walk by again?
If you were a Transformer, you'd be Optimus Fine.
You must be a broom, 'Cause you swept me off my feet.
I believe in following my dreams. Can I have your Instagram?
On a scale of 1 to America, how free are you tonight?
Your hand looks heavy — let me hold it.
Hi, I'm Mr. Right. Someone said, you're looking for me.
Are you a parking ticket? Cause you've got fine written all over you!
Are you Siri? Because you autocomplete me!
You're so sweet; I'm getting diabetes.