Dating sims or simulators have become quite popular recently. They have cool characters and interesting plot twists to keep you entertained. Most female users believe that anime dating sims are truly the "gamification of intimacy." While many plot twists, most of these games revolve around finding, establishing, and maintaining romantic connections with digital partners. They utilize many different technologies for interactive fun, such as augmented reality, virtual reality, and artificial intelligence.
Those who may be interested in this genre and have tried online anime dating sites to connect with someone romantically will surely enjoy dating sims. Above all, there are more than enough options available for girls and women to enjoy this genre. A point to bear in mind is that a majority of these games for women are created for mature players who already know what it means to explore their sexuality while getting a chance to hone dating skills and relieve stress. While it depends on what you like, here are some interesting games for girls and women.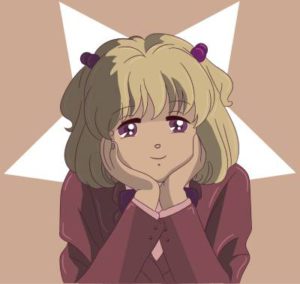 Idol Days Date Sim
You will be the lead female character and part of a popular boy band in this dating game. The setting is perfect for providing you with enough opportunities to flirt with boys. The plot is to find a date in 30 days while polishing your musical skills. It is highly interactive and has many plot twists to keep the interest alive. Be sure to have the latest version of Adobe Flash installed to avoid any glitches while playing the game.
Dating Life Miley X Emily
Available at Steam, it is one of the best sims for girls and women who may be inclined towards same-sex relationships. Because of the main theme, the game is suitable for older ladies only. It gives you a real experience of dating another woman. The basic plot involves two women who meet each other because they fill out their profiles incorrectly. You have many options to make it more interesting and decide how your date night would end. Again, it is rated Mature because of its sexual content.
OurWorld
Offered by MiniClip, a popular game company, this sim is special because it hosts over 75 million players. As a female player, you will get a chance to build new romantic connections in a virtual reality environment. You can make it more interesting by battling as knights, which is surely going to increase your chances of meeting a true prince charming.
Chrono Days
You can find many free anime dating sims for young girls, most of which can be played directly through your browser. The main character is a young girl who will be a college student very soon. The main theme involves time travel, as the protagonist travels back in time and has to find a way back. All you need is a mouse to play this interesting game that requires a lot of communication skills, as you will have as many as 8 male characters around. Expect loads of chatting and fun while playing the game.
Queen of Flirting
For younger girls interested in exploring some games, Queen of Flirting is just perfect. It offers a great combination of traditional dating board games and some new-age online role-play action. The main theme involves flirting with as many boys as you can. You will be the main female character in the game and use your mouse to pick and choose boys for flirting. Simply click and hold to select a boy and start interacting for romantic fun. Be prepared to put your best foot forward because it is a competitive game and takes some effort to win over a boy.
The Benefits of Playing Online Dating Games
So many sims and games for girls and women are now available. Some of them are free, while others charge you some money in return for some additional features. Women love to play these games because they help entertain them and hone their interpersonal and relationship skills. Because of multiple endings and plot twists, you can expect a surprising amount of fun playing these games.
You will be communicating a lot with boys, and it gives you a new perspective and confidence to approach boys in the real world. You may also like to play online dating sims games if you seriously feel the need for connection, which many people lack in real-life interpersonal relationships. So, go and give them a shot!